Courtney Prince Acting Studio
| | |
| --- | --- |
| Posted on May 12, 2016 at 10:43 AM | |
So, I like many, many people I know, am completely obsessed with the show ORANGE IS THE NEW BLACK. I mean, amazeballs, amirite?! I literally watched 3 Seasons in like two weeks, and with as busy as I am, that should tell you something... I may or may not have stayed up many nights until 5:00 a.m. awaiting the fate of "Pilex"...is that a thing?! 
I just wrapped up Season 3 last night, and as I was walking home from walking my mini-me to school, I got thinking about how may similarities I found between the Entertainment Industry and being in prison...I know, I know, weird right? Hear me out. I mean we basically spend our time being shuffled around in long lines, by people who barely know we exist, working crazy long, hard hours, surviving off of ramen and snicker bars, only to be insane enough to do it again because it's what we know. Getting those jobs is a "high" and secretly, it's our comfort zone. The GIF below, is basically our normal, and we LOVE it.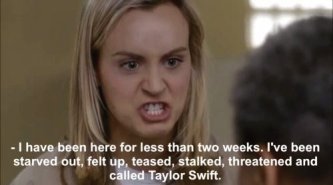 Here are a few tips on how to use the girls of Litchfield Prison as inspiration for your career.
If you adore the show you may just get a kick out of this blog!
Spread Kindess, like Norma:
So Norma doesn't talk, yes I know, but Norma is all about spreading KINDNESS, even when her hateful meth-head trolls are nasty, excluding, horrible gals. She shows that note book page that says, KINDNESS, and we should follow her example. 
Treat everyone with kindness. Every person you met in the industry should be shown respect and kindness. The audition monitors, your agent, the casting director, fellow actors, wardrobe, the sound people mic-ing ( I think I just made up that word) you up. EVERYONE. I have seen many instances where people forget their manners, and it's ugly... like Pensatucky before she got new teeth, ugly.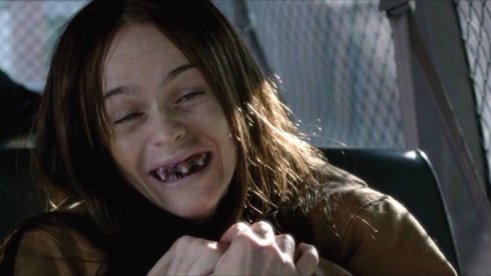 You can also take a page in Norma's book and think twice before you speak. I mean, I know she's a mute, but she definitely has to think twice before she writes anything down, and usually when she does, it's always positive. My Mama always taught me to THINK before I speak. Is it True? Is it Helpful? Is it Inspiring? Is it Necessary? Is it Kind? Be the kind of talent or parent that people want to work with. No one likes a Negative Nancy... or LeAnne. 
Don't be a Follower, Like So-So: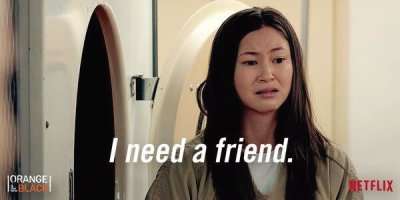 Poor So-So, all she ever wanted was a friend and to feel welcome and wanted, but she refused to give up who she was in order to do so. It took her to the edge, but in the end she stayed true to herself and found where she belonged.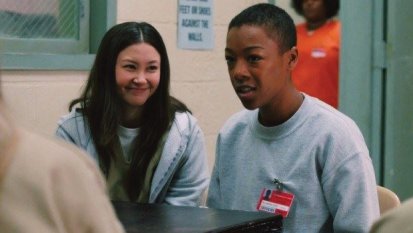 Stay true to yourself, as a talent and person. Don't compromise your morals or sense of self to fit in. Find people who love and accept you. Sometimes those people are the last people you would imagine forming a bond with... a la Boo and Pensa, but it can be an amazing thing!
You don't have to be with the agent everyone is dying to get in with, or the coach that has the longest waiting list. Find YOUR people. People willing to listen to you, and guide you, and who truly CARE about you. Find where you fit in. Maybe it is the people mentioned above, or maybe it's the boutique agent owner who treats their talent like family, who knows you and you by name and knows your situation, or the coach who is damn good, but works out their home to keep family first, and is always available to guide you, (shameless plug). Either way, find the people who make you happy, and who you enjoy working with. This industry is a crazy ride, enjoy your passengers! 
Don't Break under Stress, Like Red: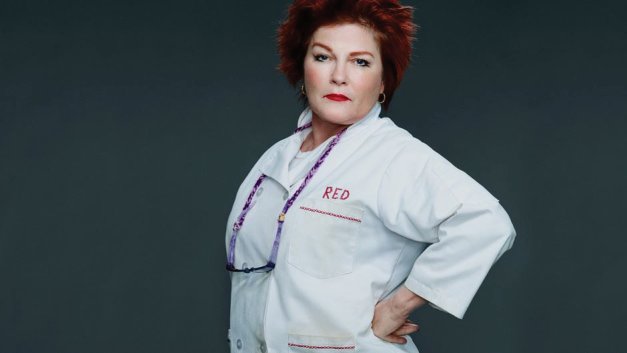 Freakin' Red. She is the personification of strength. While everyone else falls apart around her, Red prevails and gets stronger everyday. Here is a woman who got beat down with a slock, lost her deli, got booted from the kitchen, was turned into a pariah, and STILL manages to come out on top.
The girls always talk about how prison exposes you. It strips you of everything you know and shows you your inner self. In many ways, this industry is the SAME way. Who do you become under pressure? Who are you when all the layers are stripped away? We watch Piper turn into a empty, self absorbed, co-dependent pantie selling "Kingpin" and you find yourself hating her. Gloria goes crazy from not being able to see her son, and look what she ended up doing to poor Sophia!
Do not let the nature of this industry turn you into someone you are not. Let the stress, pressure, and often times rejection turn you into a diamond, a survivor, a RED. 
Last, but not least, LOOK DAMN GOOD! 
These girls taught us, that even being in prison, you can always look your best! 
Make sure you do your best to keep your look fresh! Get new photos often, make sure your roots are done, your teeth are white, and that you are dressed for success! If these women can do it in prison, we ave NO excuses!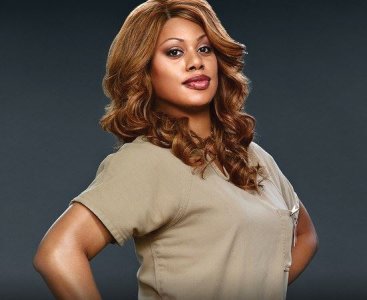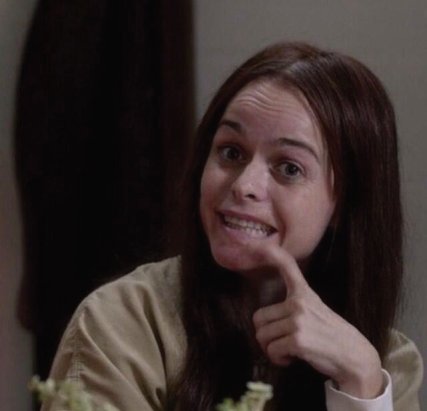 Thank you all for reading this blog. I had so much fun writing it. Feel free to comment, like, and share... and don't forget Season 4 comes out June 17th...BINGEWATCH, anyone?
XOXO,
Courtney
Categories: Coaching Tips
/